BACK TO TOP
Federal Excess Personal Property / Fire Fighter Property Programs

The State obtains Federal Excess Personal Property (FEPP) and Fire Fighter Property (FFP) that is then loaned to various fire departments across the state. Title for the equipment placed in fire departments through this program remains with the Federal Government. This equipment is on loan to the State for as long as we want to use it for fire equipment.
Purpose of the Programs
Administered by the USDA Forest Service and the General Service Administration, in cooperation with State Foresters, the programs provide a low-cost means for communities to protect their citizens from fire. Equipment that is no longer needed by the Federal Government, but which is suitable for conversion to fire service us, may be loaned to fire departments.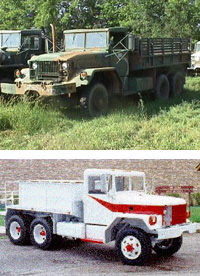 What Equipment is Available?
Most items loaned in the FEPP / FFP programs are from military installations, with trucks suitable for conversion to tankers or pumpers being preferred. Other common items on loan include generators, pumps, fire hoses, breathing apparatus and personal protective clothing. Power units can be used to provide emergency lighting at fires or to keep radio base stations functioning; and water trailers can be converted for use as lavatories for large incidents. Although most property is on loan to fire departments, the State Foresters also use it within their state fire programs.
What is the Cost?
The fire department bears the cost of transportation, conversion, painting, storage and maintenance; but there is no direct charge for property. Much of the property requires extensive rehabilitation to convert it from its previous configuration into fire service equipment, but the cost of conversion is much less than the purchase of comparable equipment.
Who May Participate?
Qualifying emergency services agencies may participate. All State Foresters have cooperative agreements with the USDA Forest Service under which they administer the FEPP / FFP programs; and they in turn maintain agreements with qualifying fire departments. To qualify for this program, an agency must meet a number of requirements established by the USDA Forest Service and the State Foresters. One requirement common to all States is a responsibility for providing fire protection and emergency services on lands within the department's coverage area.


Before obtaining FEPP / FFP, an authorized official of the fire department must agree that:
● Any conversion will be done in a safe and timely manner
● Equipment will be protected from theft, vandalism and weather damage
● Vehicles will be painted in fire service colors
● Liability insurance will be maintained
● All equipment will be returned to the State Forester for disposal
The State will acquire property for the rural fire departments of South Dakota through these programs. The receiving department is responsible for all costs associated with the acquisition, refurbishing and repair of the equipment they receive through the FEPP / FFP programs. If a department is having difficulty finding parts to refurbish / repair equipment, they can contact the Rural Fire Assistance Specialist at 605.393.8055 or jim.burk@state.sd.us.

The Rural Fire Assistance Specialist will maintain a "want list" for equipment requested by fire departments, will make contact with those departments when those items become available, and may provide contact information to the department so they may get information directly from the holding agency listing the equipment. The department may view some available equipment by going to www.gsaxcess.gov and logging on as user 124403 with password 'usda'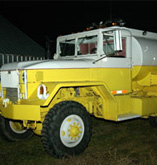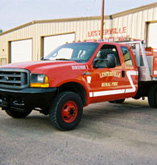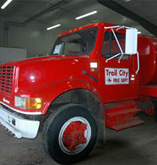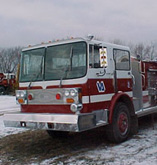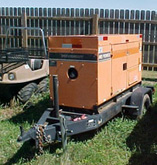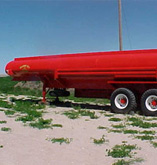 If the department decides it wants to acquire the equipment, it will contact the Rural Fire Assistance Specialist who then submits the paperwork to try to acquire the property. If allocation to South Dakota occurs, the State will contact the receiving agency and send a Letter of Authorization to Remove Property to the holding agency. The receiving department will then arrange for the pick up of said property and pay all costs associated with putting the equipment into service. When the receiving agency no longer needs the equipment, they will contact the State who will then arrange for the disposal of the property.



For more information, please contact:
Jim Burk
Assistant Chief of Operations
P: 605-393-8011