BACK TO TOP
Aviation
South Dakota Wildland Fire (SDWF) hosts up to 5 Single Engine Air Tankers (SEAT's) in the State of South Dakota under contract. Agency contract SEAT's are located at the Hot Springs, SD Airport or co-located at the Rapid City Heavy Air Tanker Base, Rapid City Regional Airport, to support wildland fires in the Black Hills Area.

Additional SEAT's can be stationed at airports located in Pierre, Hot Springs, and Spearfish, SD. SDWF also has agreements with the State of Nebraska to share their bases in Alliance, Chadron, and Valentine. Each contract SEAT has a ground support unit that can provide a temporary retardant batch plant and can be based out of any airport that has a runway long enough for the aircraft to take-off fully loaded making the SEAT program a valuable resource across the State of South Dakota.

SDWF has access to two King Air 90 twin engine aircraft that are configured as Type 1 Air Attack Platforms. These aircraft belong to the SD Department of Transportation. The King Air Aircraft and their pilots are inspected annually by the US Department of Interior's (DOI) Office of Aviation Services (OAS) and are certified to work fires and other incidents nationwide.

SDWF also partners with the SD National Guard to utilize their UH60M Black Hawk and UH72 Lakota helicopters. These helicopters and crews are trained and certified to meet all DOI/OAS standards for fire aviation. The helicopters can provide fire suppression with 530 gallon water bucket drops, cargo and personnel transport, or high definition video and infrared reconnaissance missions.

SDWF also partners with federal agencies to ensure that national aviation resources, such as heavy air tankers and Type 1 heavy-lift helicopters, are available for use in South Dakota.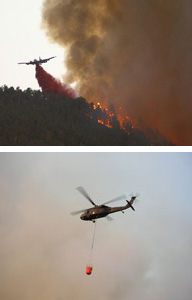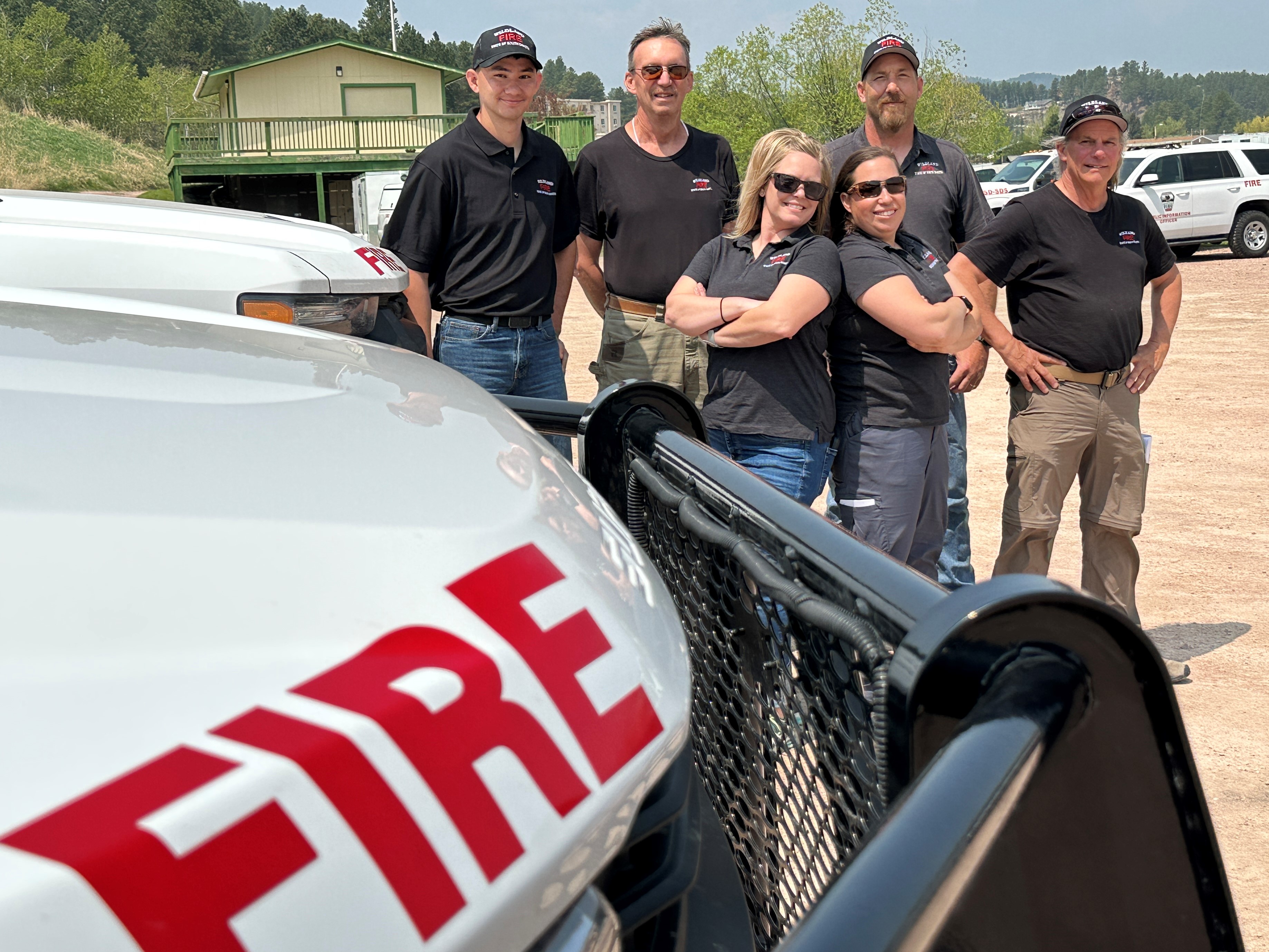 Aviation Links