BACK TO TOP
Hot Springs District Office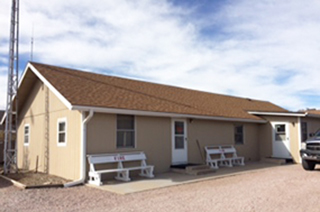 Fire Management Officer: Steve Esser
Assistant Fire Management Officer: Jeff Wiedow
2202 University Ave
Hot Springs, SD 57747
P: 605-745-5820
F: 605-745-4553

The Hot Springs Field Office is responsible for managing state wildland fires for Fall River and Custer County (outside of Custer State Park). The office was established in the 1960s and hosts 5 seasonal engine crew members.
District Office Overview
There are significant acreages of privately owned land as well as state-owned land in both Custer and Fall River counties.

Fall River and Custer Counties have some of the most difficult areas in the state to access wildland fires. There are many places where road access of any type is very limited. There are times crews have to be transported by helicopter into remote fires. In the 2012 fire season Smoke Jumpers were used on two different fires in Fall River County.

Both Custer and Fall River Counties have seen an increase in retirement age residents moving into the area, this has increased the amount of Wildland Urban Interface areas within the counties due to the development of new rural subdivisions.

The Hot Springs Field Office staffs two Type 6 wildland engines and one Type 3 wildland engine.